2019 World Cup - Crete
Russia were crowned the World Champions for 2019 after a thrilling week in Crete.
A 3-2 victory over 2018's runners up Poland was enough to see them home after a championship that was a real step up in terms of organisation, passion and skill.
Crowds packed into the Leisure Leagues Stadium. With a 3000 capacity, it was purpose built, just for the week of the tournament, right on the shores of the Mediterranean, with the sold-out signs going up for many games.
The crowds at the stadium were matched by the views worldwide on TV and online, with 300,000,000 glued to the action in every corner of the globe.
The tournament was expanded significantly from 2018 too, with 32 teams from five continents taking part. Some of the debutantes, like Mexico and Hungary, really impressing with their fast, fluent and attacking football , and countries such as Pakistan improving their performances on the year before.
2018 winners Germany were shocked in the group stages and didn't qualify for the knockout rounds this time, underlining perhaps the strength in depth the sport of 6 a side football now possesses.
In the end, though the glory went to Russia, footballers everywhere could celebrate an unforgettable week, which brought 6 a side into the Premier League.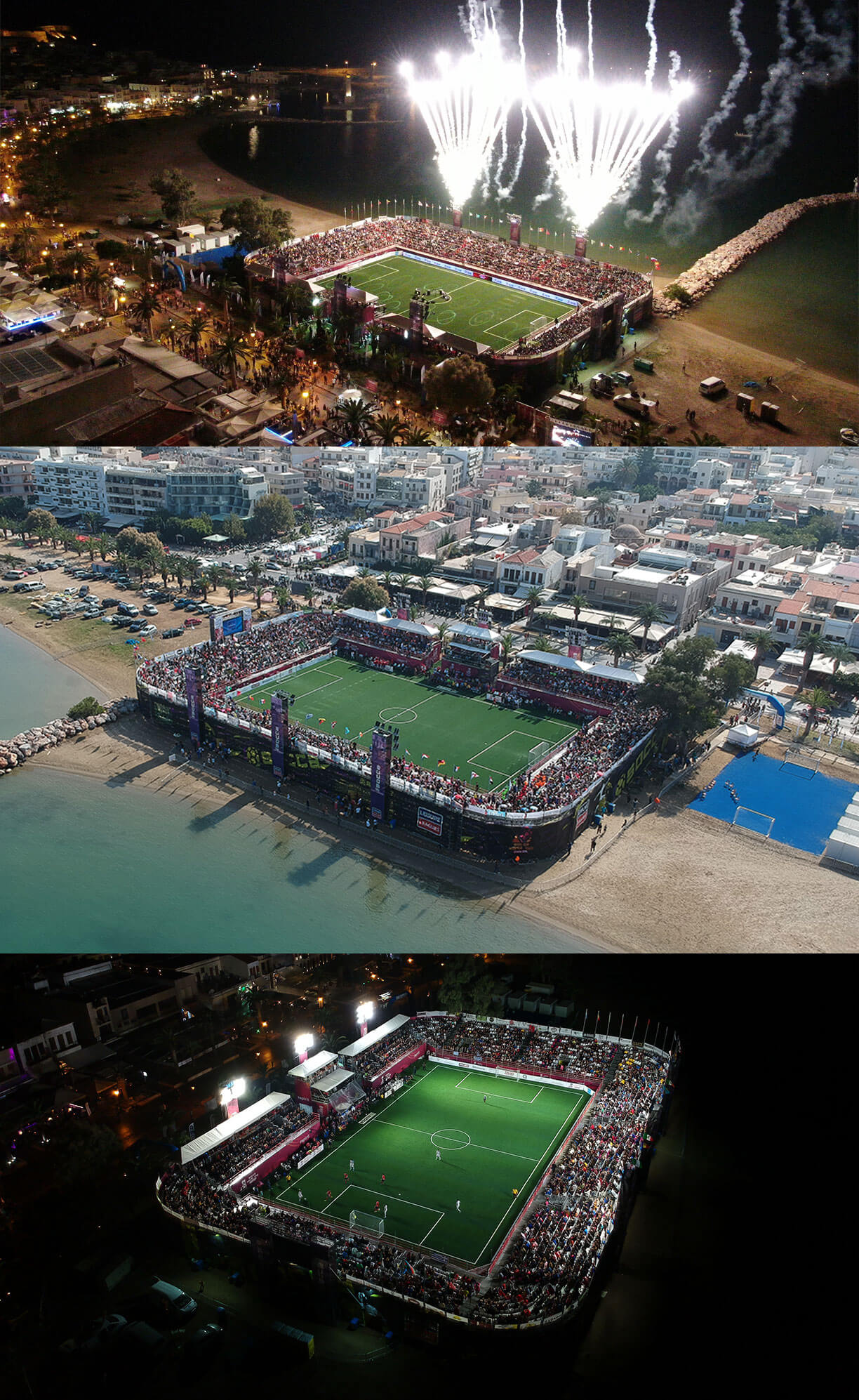 SPONSORS
no images were found