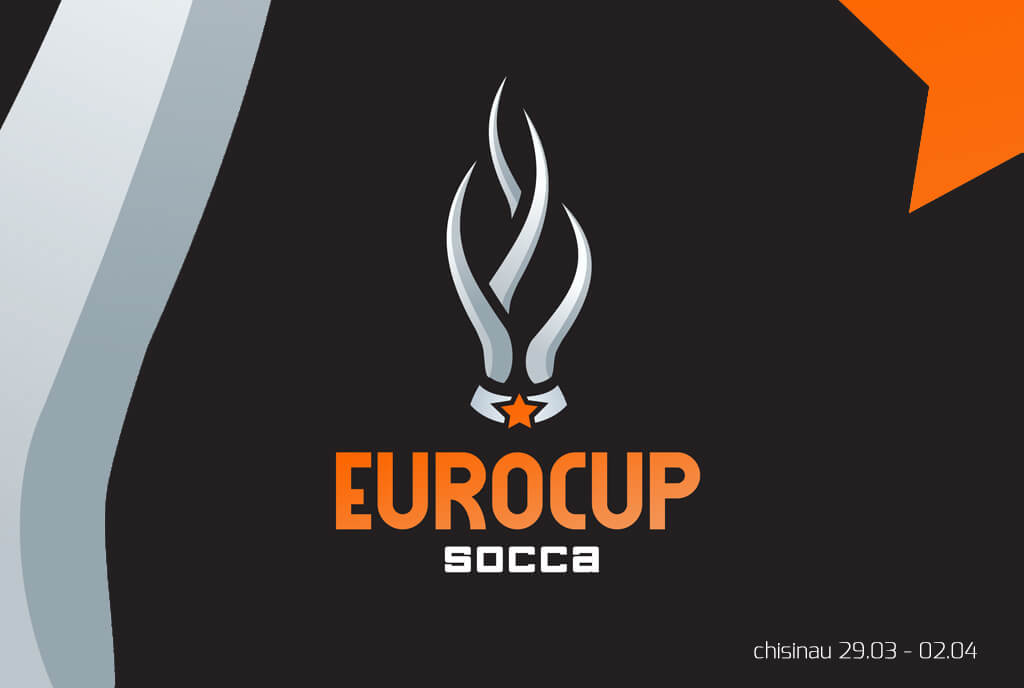 There are currently no results for 2023 Socca EuroCup - Moldova
There are currently no results for 2023 Socca EuroCup - Moldova
Sunday 2nd April 2023

19:30

18:00

Category 2 3rd Place

14:00

'

E. Kaca

'

A. Gapi

'

X. Reci

'

X. Reci

Category 1 3rd Place

13:00

Category 2 Final

12:00

'

I. Neacsa

'

M. Tanase

'

M. Popa

Category 1 Final

11:00

D. Kenzhegulov

'

N. Nurzhan Abdrassilov

'

O. Taibassarov

'

'

D. Domagoj Mikleusevic

'

T. Haramustek
Saturday 1st April 2023
Semi-Final

21:00

I. Batyrkhan

'

A. Alexandr Kislitsyn

'

Semi-Final

20:00

Semi-Final

19:00

L. Gongadze

'

L. Chikhradze

'

G. Kiknadze

'

L. Biladze

'

Semi-Final

18:00

3rd Place Match

17:00

3rd Place Match

16:00

A. Farrell

'

C. Donoghue

'

G. Paketuras

'

E. Eoin Carolan

'

B. Sundermann

'

S. Hauschildt

'

'

B. Sundermann

'

B. Sundermann

3rd Place Match

15:00
Friday 31st March 2023
Group A

21:00

Group B

20:00

'

T. Haramustek

'

M. Romic

Group D

19:00

'

L. Kukujanashvili

'

L. Chikhradze

'

D. Bobokhidze

Group C

18:00

Group C

17:00

'

G. Nuza

'

G. Nuza

'

E. Kaca

Group A

16:00

M. Czerman

'

R. Fekete

'

M. Czerman

'

R. Sulyok

'

'

M. Yilmaz

'

B. Akguvercin

Group B

13:00
Thursday 30th March 2023
Group A

21:30

V. Plamadeala

'

V. Mita

'

'

K. Seinsche

'

R. Mollers

Group B

20:00

Group C

19:00

Group C

18:00

I. Neacsa

'

R. Raul Dumitrovici

'

Group D

17:00

D. Nikolaidis

'

M. Loizoy

'

I. Iosif

'

'

A. Alex Lee

'

G. Paketuras

'

R. Ryan
Wednesday 29th March 2023
Group C

21:00

'

A. Luca

'

O. Vasile

'

E. Szanto

Group C

20:00

Group D

19:00

L. Chikhradze

'

J. Jaliasahville

'
| | Group A | P | W | D | L | GF | GA | GD | Pts |
| --- | --- | --- | --- | --- | --- | --- | --- | --- | --- |
| 1 | Moldova | 2 | 2 | 0 | 0 | 4 | 2 | 2 | 6 |
| 2 | Hungary | 2 | 1 | 0 | 1 | 5 | 3 | 2 | 3 |
| 3 | Germany | 2 | 0 | 0 | 2 | 2 | 6 | -4 | 0 |
| | Group B | P | W | D | L | GF | GA | GD | Pts |
| --- | --- | --- | --- | --- | --- | --- | --- | --- | --- |
| 1 | Kazakhstan | 2 | 1 | 1 | 0 | 2 | 1 | 1 | 4 |
| 2 | Croatia | 2 | 0 | 2 | 0 | 2 | 2 | 0 | 2 |
| 3 | France | 2 | 0 | 1 | 1 | 3 | 4 | -1 | 1 |
| | Group C | P | W | D | L | GF | GA | GD | Pts |
| --- | --- | --- | --- | --- | --- | --- | --- | --- | --- |
| 1 | Romania | 3 | 2 | 1 | 0 | 10 | 2 | 8 | 7 |
| 2 | Albania | 3 | 2 | 1 | 0 | 9 | 3 | 6 | 7 |
| 3 | Spain | 3 | 1 | 0 | 2 | 6 | 5 | 1 | 3 |
| 4 | Luxembourg | 3 | 0 | 0 | 3 | 0 | 15 | -15 | 0 |
| | Group D | P | W | D | L | GF | GA | GD | Pts |
| --- | --- | --- | --- | --- | --- | --- | --- | --- | --- |
| 1 | Georgia | 2 | 2 | 0 | 0 | 5 | 3 | 2 | 6 |
| 2 | Cyprus | 2 | 1 | 0 | 1 | 5 | 5 | 0 | 3 |
| 3 | Ireland | 2 | 0 | 0 | 2 | 3 | 5 | -2 | 0 |
2023 Socca EuroCup - Moldova
The ISF and Socca Moldova were proud to bring the first ever Socca EuroCup to the Socca family. 
Over 5 days, between Wednesday 29th March and Sunday 2nd June, we saw 13 teams from across Europe facing off against each other to qualify for the Socca World Cup, and be crowned Socca EuroCup Champions. 
In the qualifying section of the competition, we saw Romania and Georgia finish as group winners and automatically qualify for the World Cup in Essen, while newcomers Albania and Cyprus played in the 3rd place match, with Albania winning to secure the final qualifying slot for the World Cup. 
In the main competition, we saw Georgia and Croatia facing off in the 3rd place match, with Croatia winning 1-0 to take the bronze medal place. 
In the final, Kazakhstan and Romania, who had looked the two strongest teams throughout, played each other. In a tense match, the game finished as a draw and went to Socca Penalties. 
World Cup 2022 runners up Kazakshtan managed to finally better their opposition, winning 2-1 on Socca Pens and claiming the right of first ever Socca EuroCup winners. 
You can watch the action on YouTube: 
1st day: https://www.youtube.com/watch?v=6cxop2L9SpE&list=PLIG_as5TSxuiwGJ_UeoOMDkwQhwSYV1gs&index=3
2nd day: https://www.youtube.com/watch?v=HJ2ECn3fkko&list=PLIG_as5TSxuiwGJ_UeoOMDkwQhwSYV1gs&index=2
3rd day: https://www.youtube.com/watch?v=Cz9ST0h0SX8&list=PLIG_as5TSxuiwGJ_UeoOMDkwQhwSYV1gs&index=4
4th day https://www.youtube.com/live/-QKfMRH5xMw?feature=share 
Final day https://www.youtube.com/live/aN3a4yZU3Uc?feature=share